Client: Monroe Shock Absorbers
– Internal Communication
– Video Production
– Marketing 360º
Monroe® Shock Absorbers is one of the most recognizable and trusted brands in the global automotive industry, providing innovative original equipment and aftermarket steering control solutions – including shock absorbers, mounts and steering and suspension components – to multiple generations of professional technicians and vehicle owners. vehicles.
This heritage, with more than 100 years of delivering leading-edge products for passenger cars, light trucks, SUVs, buses, vans, severe-duty applications and commercial vehicles, has made Monroe a leading brand among vehicle manufacturers, service professionals and and consumers around the world.
The action "TORCIDA MONROE – PARA A NOSSA SELEÇÃO SER A PRIMEIRA NO MUNDO", was aimed at all consumers of Monroe Shock Absorbers and Monroe Axios. Created, produced and managed by Agência RN, the action takes participants to relevant information about Monroe products – shock absorbers and suspension, sales strategies and care for the life of a car. In addition to creating an entertainment environment for the arrival of the 2022 World Cup, with exclusive gifts and prizes to transform this crowd.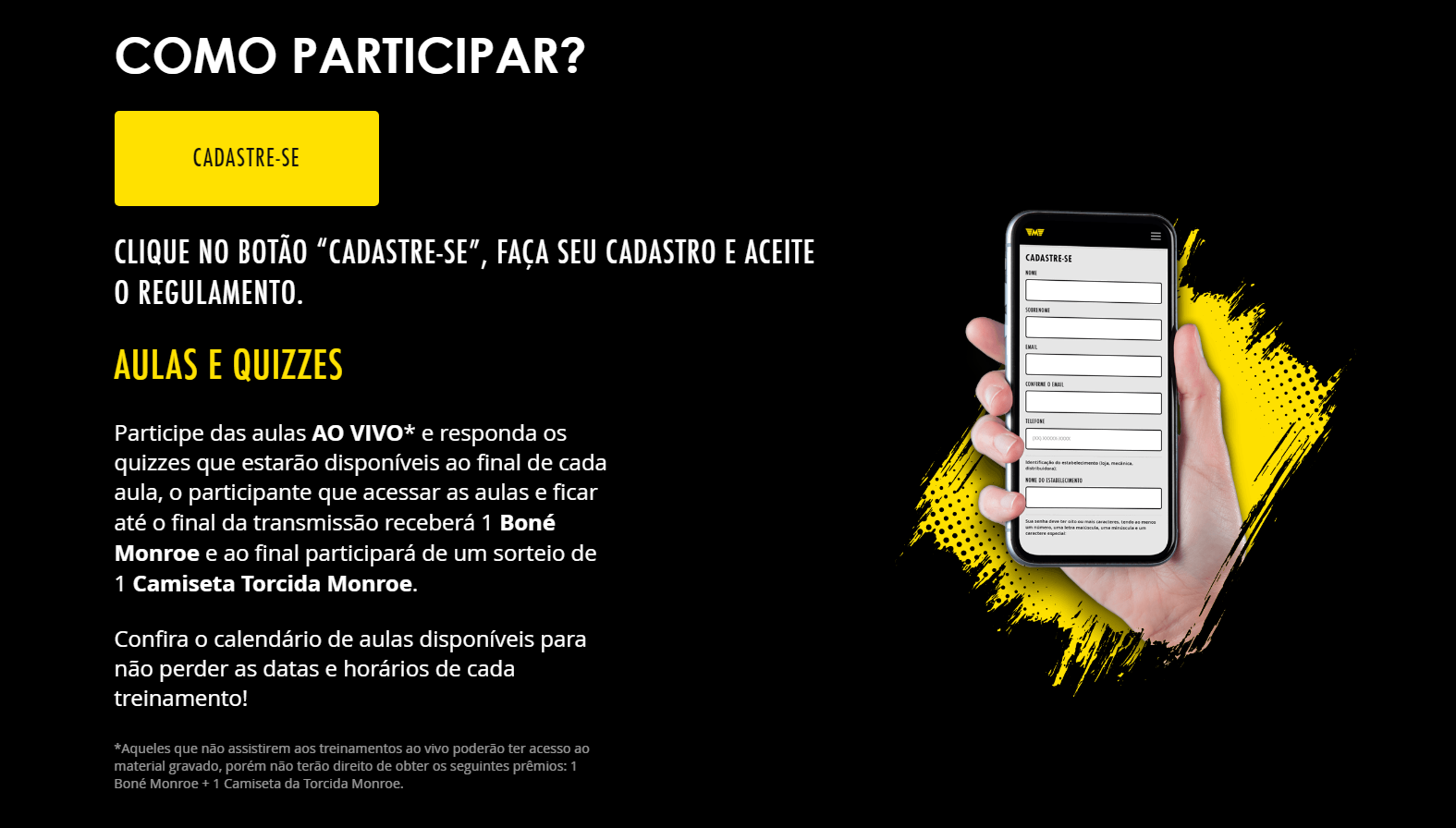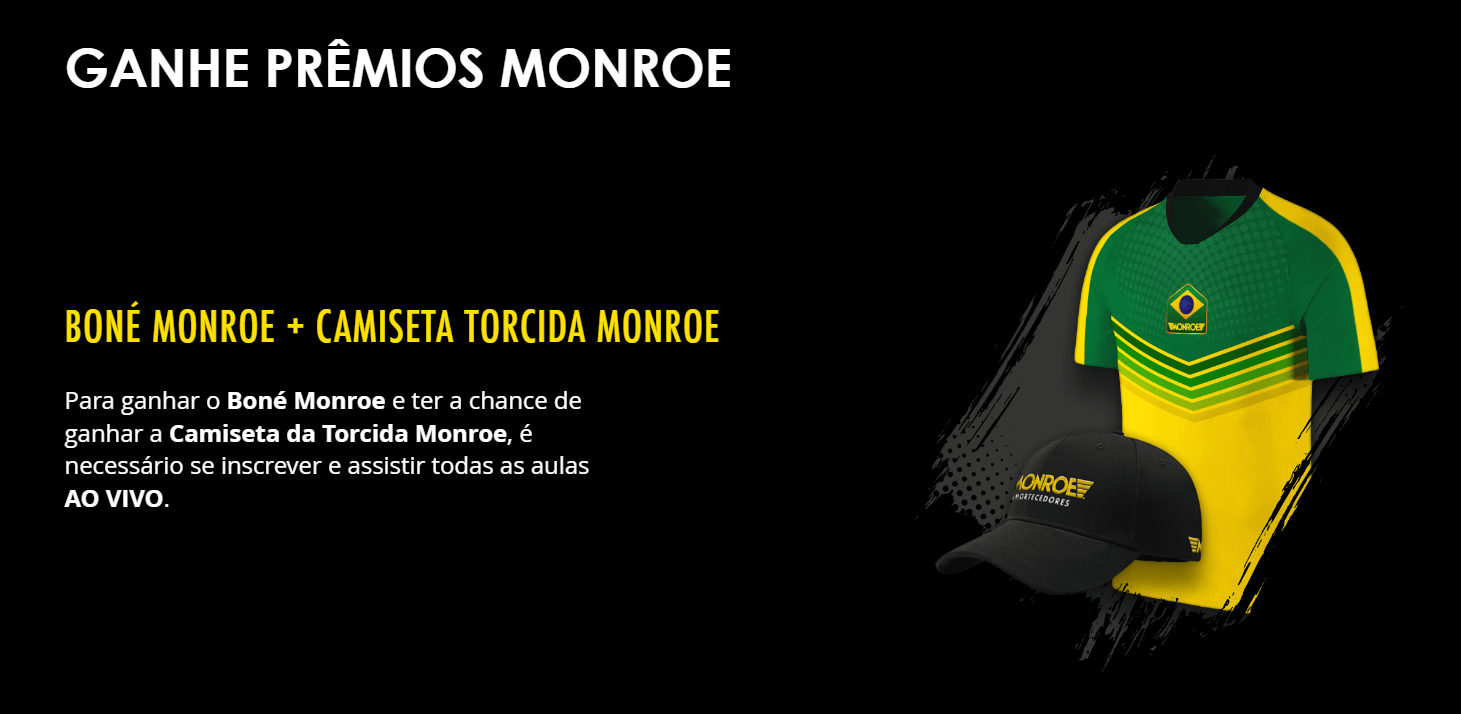 Currently, Monroe Amortecedores, in partnership with RN, provides content and information that show the greatness of its products, in addition to reinforcing its authority in the market with mechanics throughout Brazil. Social networks are constantly updated with a wide variety of subjects, institutional videos, web series, exclusive tips and humanized content with brand influencers. Monroe is concerned with transmitting knowledge to its customers, reinforcing its commitment to offering quality and innovation to those who trust it, and RN is part of this entire process.
Traditional marketing in those materials linked to the offline environment. In order to be present and important to the consumer, a brand cannot act only on digital. That's why Monroe cares about reaching and building multi-channel relationships with its audience. For this, we provide her with various types of printed materials such as banners, billboards, fleet stickers, POS materials and much more.